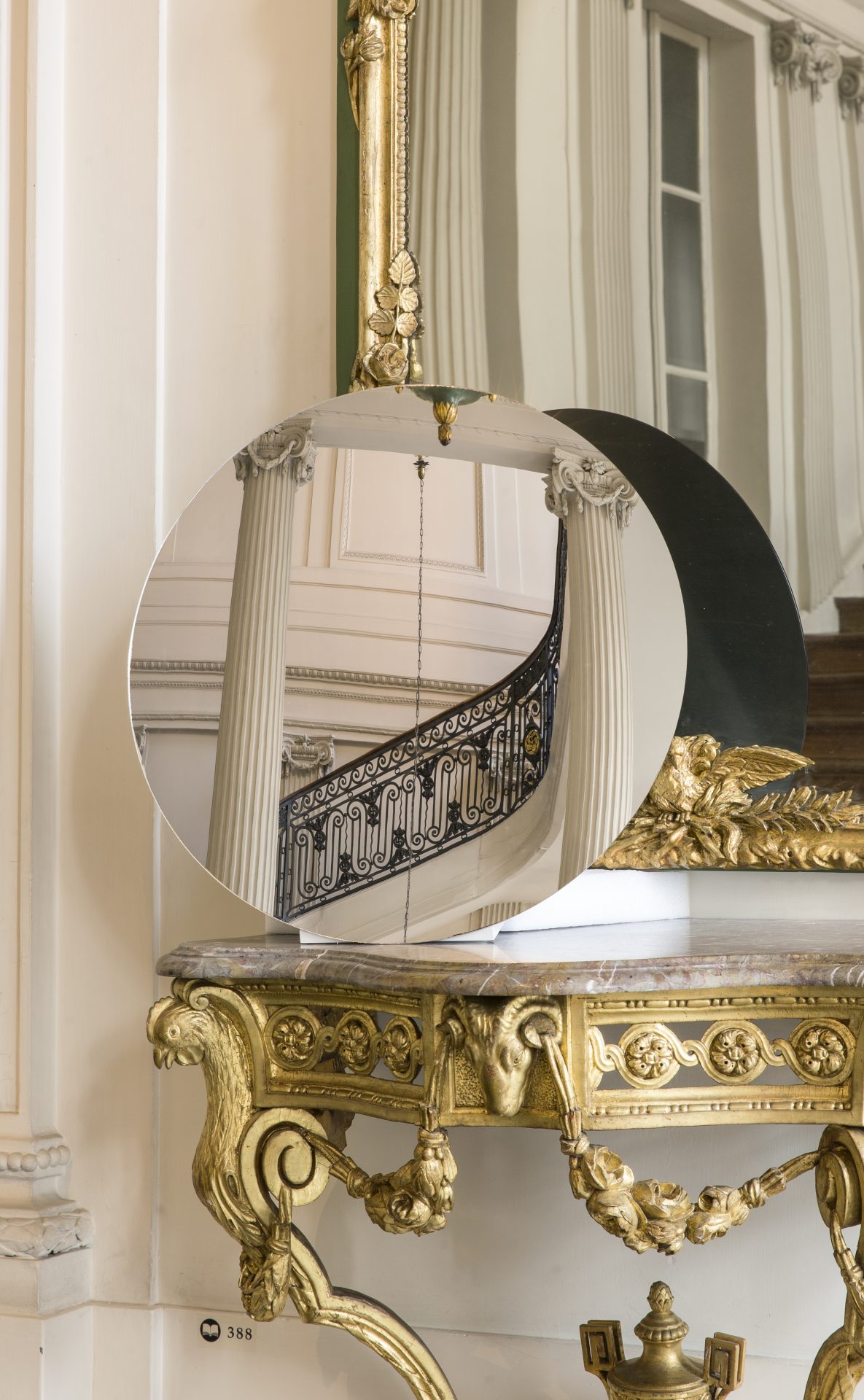 Exhibition "Gold and Silver Reflections" - Historisches Museum Basel
Bâle - Switzerland
The exhibition "Reflections of Gold and Silver" focuses on Basel's gold and silver objects for domestic and religious use. With this exhibition, the Ateliers Adeline Rispal wanted to convey the fascination for gold and silver works and give an overview of Basel's production, its particularities and the diversity of the objects' functions.
Localisation
Bâle

Client
Historisches Museum Basel



Year
2015

Phase
Realised



Surface
630 m2



Mission
Design of the temporary exhibition


Stakes of the project
#customs #happiness #bourgeoisie


Presentation of the different functions of gold and silver objects which affect different areas of bourgeois life.

#diversity #multiple #wealth #talents #youth


An overview of Basel's production, its special features and the diversity of the objects' functions. The exhibition presents the range of talents of the goldsmiths, with a selection of more than 300 pieces.

#rare #gold #silver #reflection #shine #light #mirror #projection


Transmission of a fascination for works in gold and silver.

#craftsmanship #silverwork #century #era #history


Almost 1000 goldsmiths from the 13th century to the present day are listed in Basel. A large proportion of the objects date from the 17th to the 20th century, with works from other periods (15th/16th and 20th century) completing the selection. #craftsmanship #silverwork #century #era #history

#correlation #society #spirituality #identity


The close relationship between the physiological, spiritual, social and identity needs of mankind and the creations they have generated in Basel goldsmiths over the centuries.

#light #universe #material


The main material, light, is used to serve the different worlds proposed by the exhibition.

#switzerland #heritage


The focus of the exhibition is on Basel's silverware. The focus is on Basel and the region

#talentedcity #goldsmithing


To show the importance of Basel as a major centre of goldsmithing since the 13th century.

#symbolic #art #craft #cult #celebration #representation


Artistic and craft practices in the service of religious cults, then secular, social and domestic celebrations and representations of the greatest.
More